Some great and new improvements in our experience
New in CurrikiStudio, release 2.3
We are constantly working on our product for more efficient use of our tools, so you can create awesome learning experiences.
Curriki 3.0 Release Goals
This release is focused on the Authors/Creators: We made it easier to Create Activities, Search and Share Activities, and Connect with other Creators in the Curriki Community
Made it Easier to Create Interactive Content
We listened to our authors and partners and made it easier to create activities.
You can create activities independently without a project and playlist.
You can import your PDF or Google Slides directly into a Course Presentation Layout.
We cleaned up the user interface and made it more intuitive.
Improved Search and Sharing with library
We expanded our Library capabilities to allow creators to find and share both Activities and Projects.
You can search the library for activities or projects and playlists.
You can share you activities with other creators in your organization.
You can add a shared activity to your own activities or project.
CurrikiStudio Community
We have created a space where Authors/Creators can collaborate and get help.
We have introduced Groups where members with similar interests can share knowledge to advance the goals of the group.
We have introduce Forums where you can research and discuss specific topics.
We have also upgraded our Help center to be more integrated and provide more helpful hints.
Coming soon!
Komodo and Infinite Campus Support
Additional Student Collaboration Tools
Additional MS Teams Integration
CurrikiStudio Has gotten Face Lift
We have gotten some great feedback from the authors and have spent time sprucing up the interface.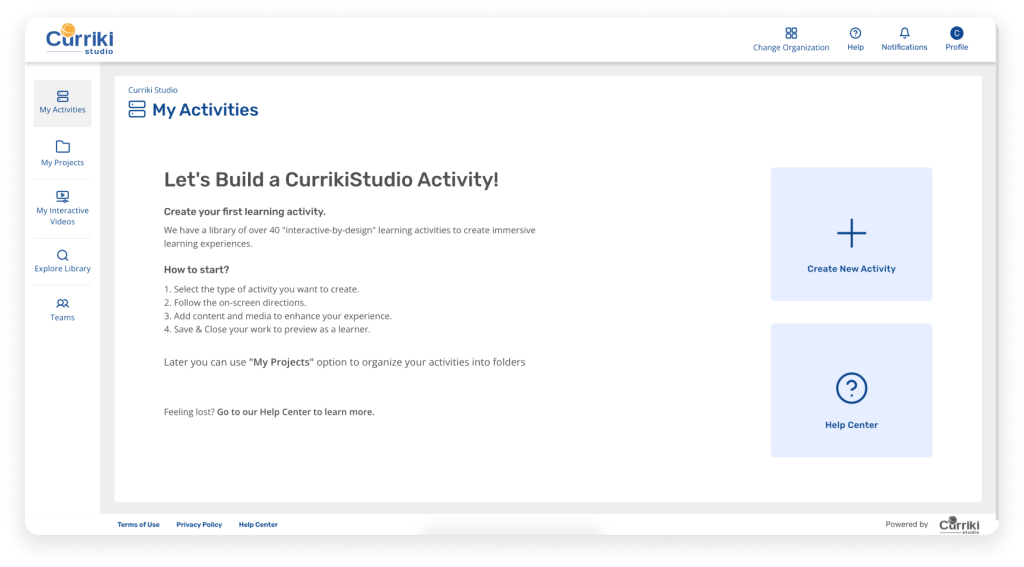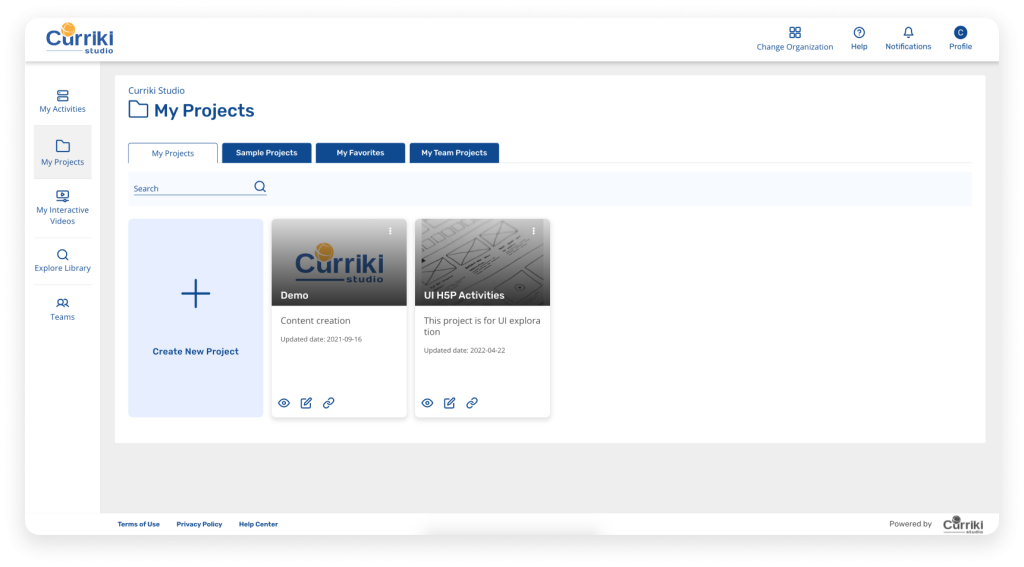 As an Author
I can create an independent activity
CurrikiStudio has added the ability to create independent learning activities without requiring them to be part of a project. Independent Learning activities have all of the same powerful sharing and publishing capabilities of a project.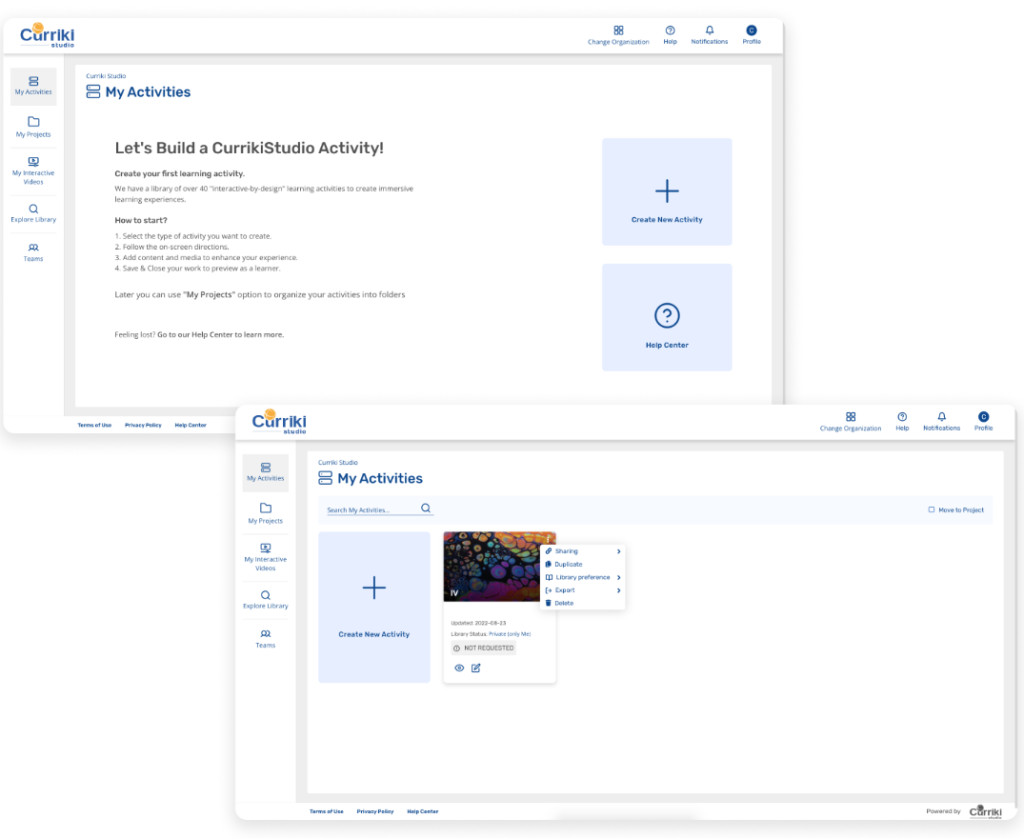 As an Author
I can Import my Slides
CurrikiStudio has added the ability to import your Google Slides or a PDF presentation into a Course Presentation activity.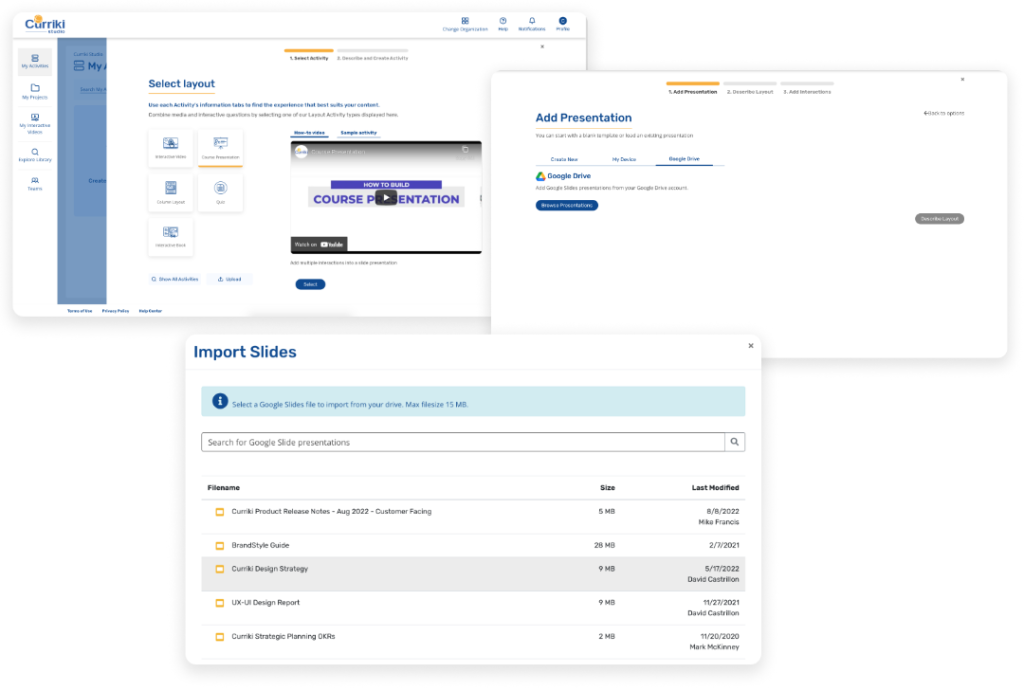 We Improved Search and Sharing with Curriki Library
CurrikiStudio has made the Library and Search its own module. You can find and share activities and projects.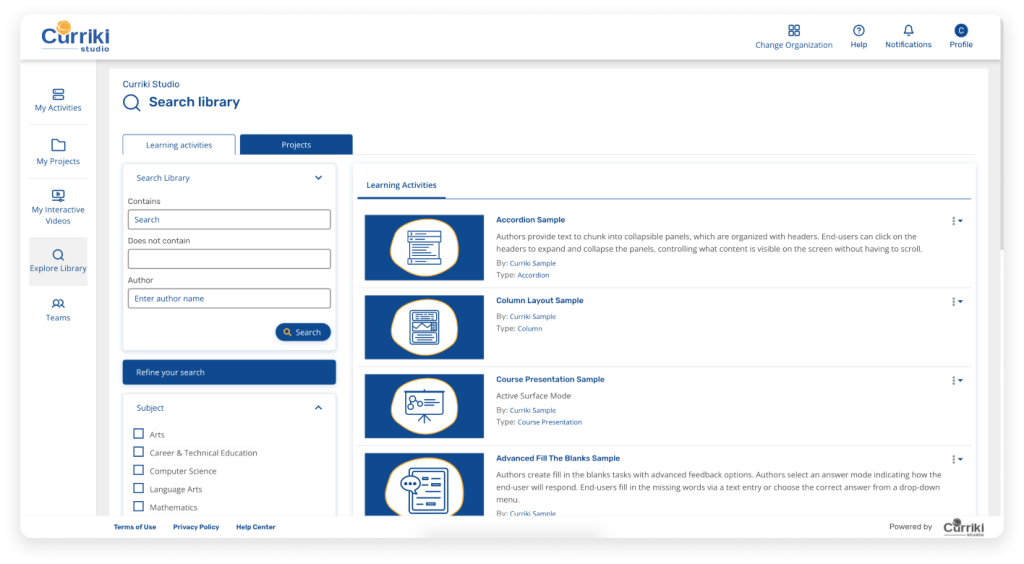 Introducing the Curriki Community
We have made CurrikiStudio a community space where Authors/creators can collaborate and get answers to their questions.
Curriki Groups
Allow creators with similar interests to share knowledge and advance the goals of the group.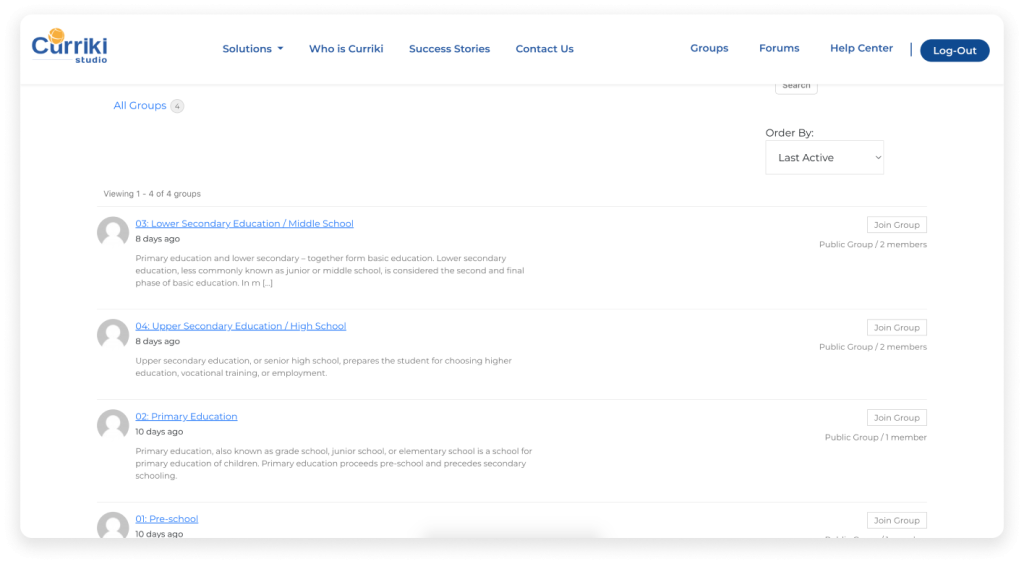 Groups
High priority Bug fixes have been addressed.
Here is a list of the end user reported bug fixes that have been addressed in Release 3.0
Resolved Bugs
If you have any questions or feedback, please contact us at:
support@curriki.org