How do I log in to CurrikiStudio?
If you already have a CurrikiStudio account, logging in is super simple!
Follow these steps:
Visit currikistudio.org – We recommend using Google Chrome as your browser.
Log in with your email address and password.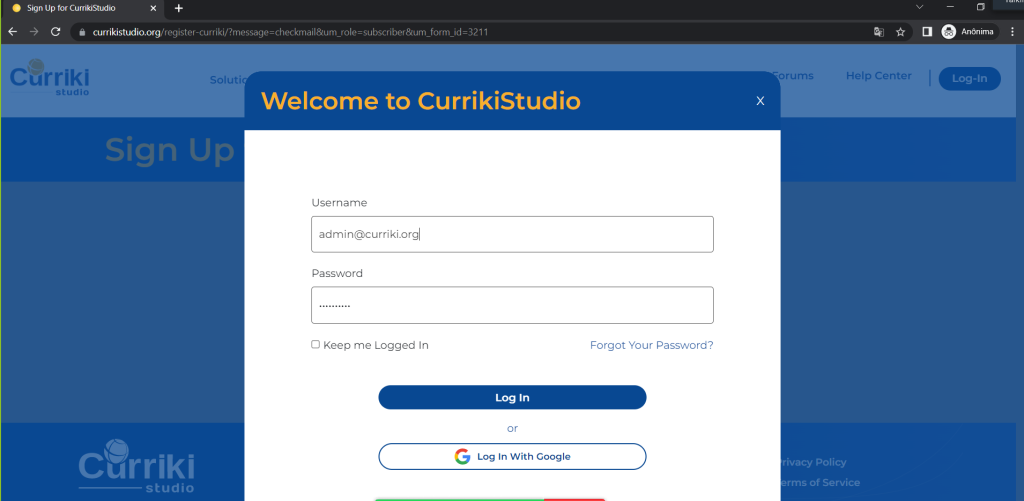 3. Click on Log in, on the next page, click on reset password.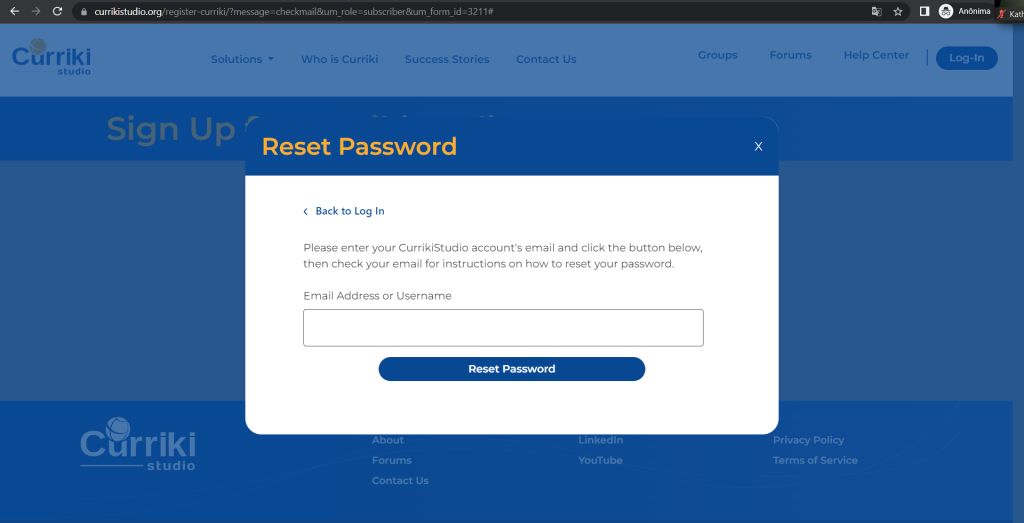 Note: This is a one time reset, use your log in and password for future access.
4. Click on email link and reset password.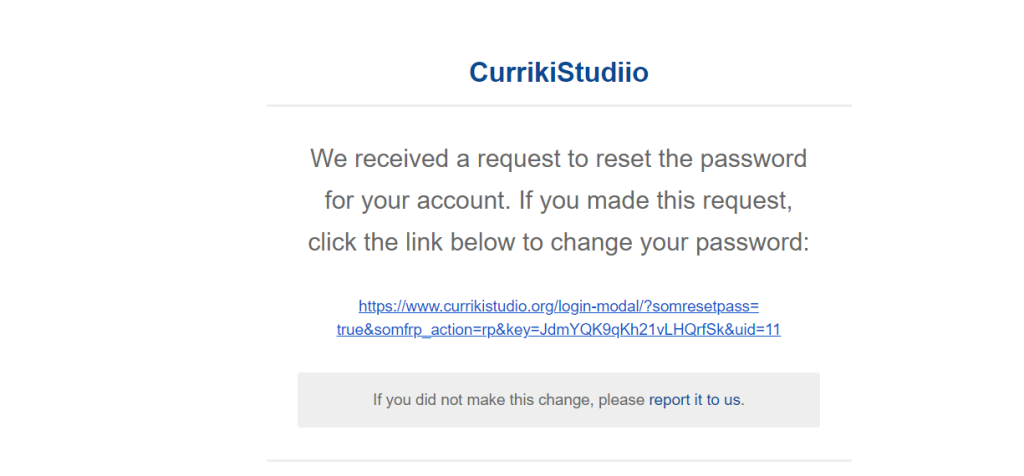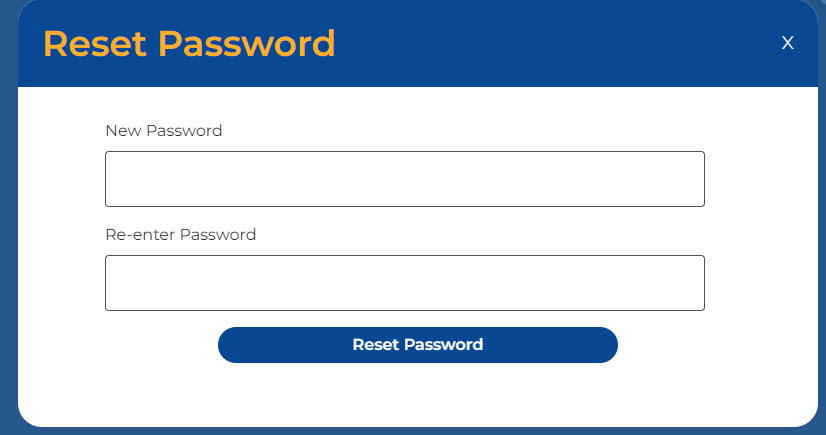 5. Navigate to reset password page from the email link.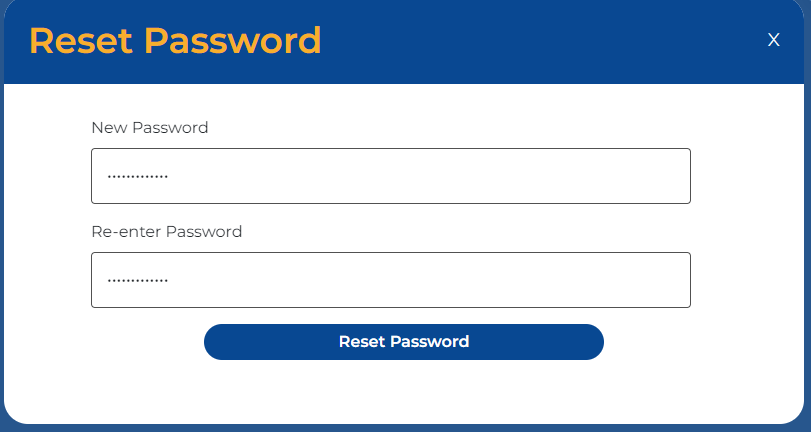 6. Once your password has been reset, you can access your account as usual.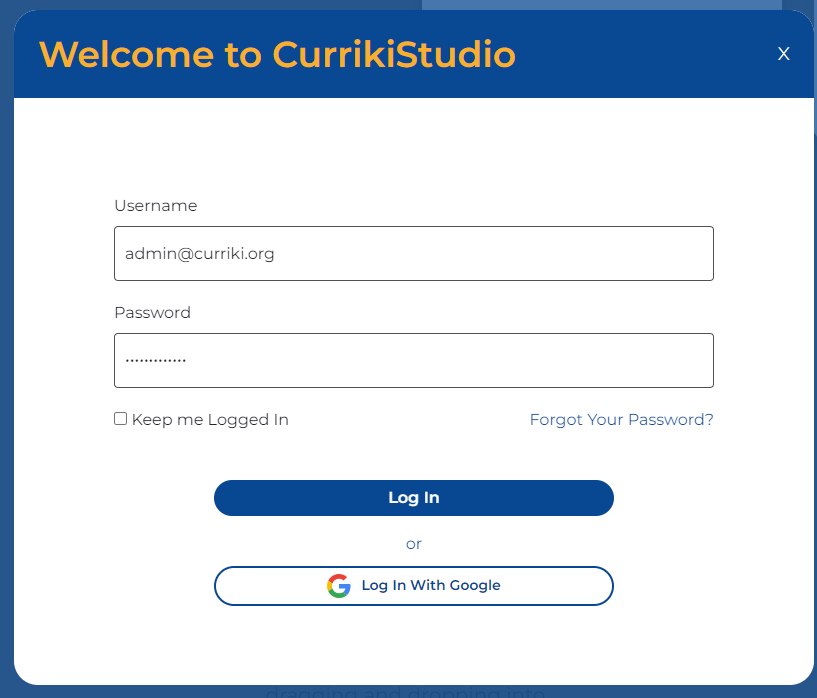 7. You would be redirected to our new welcome page – Click on My studio to go to CurrikiStudio.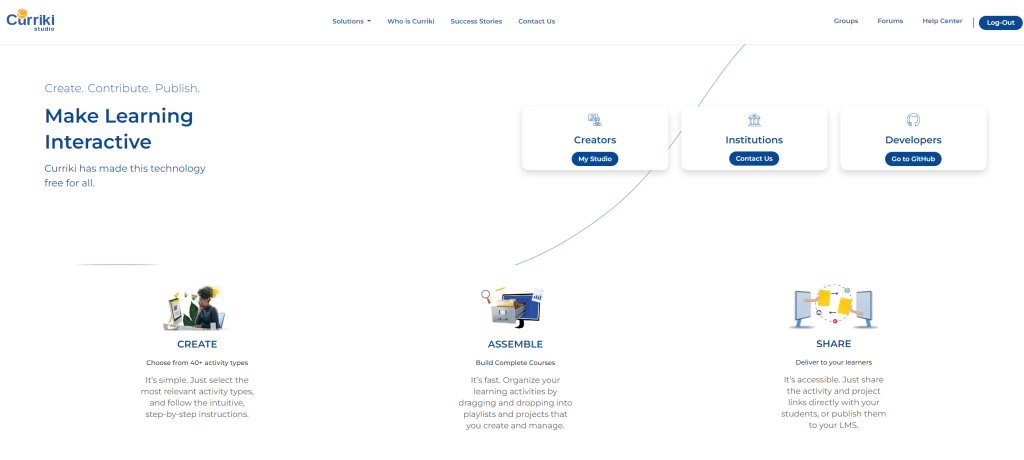 8. You are ready to start creating awesome content