How do I create an account?
Go to currikistudio.org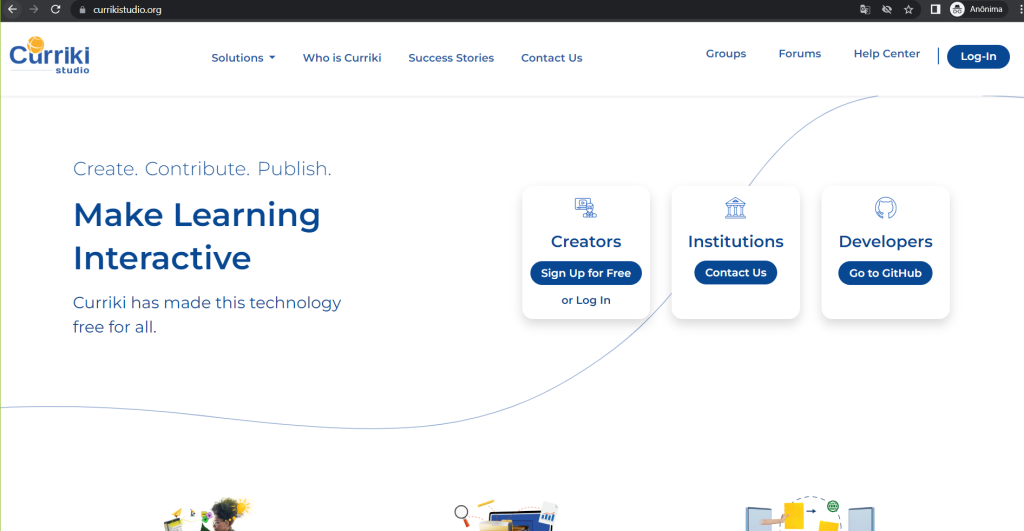 2. Click on Sign up for free, the page will take you to the sign up screen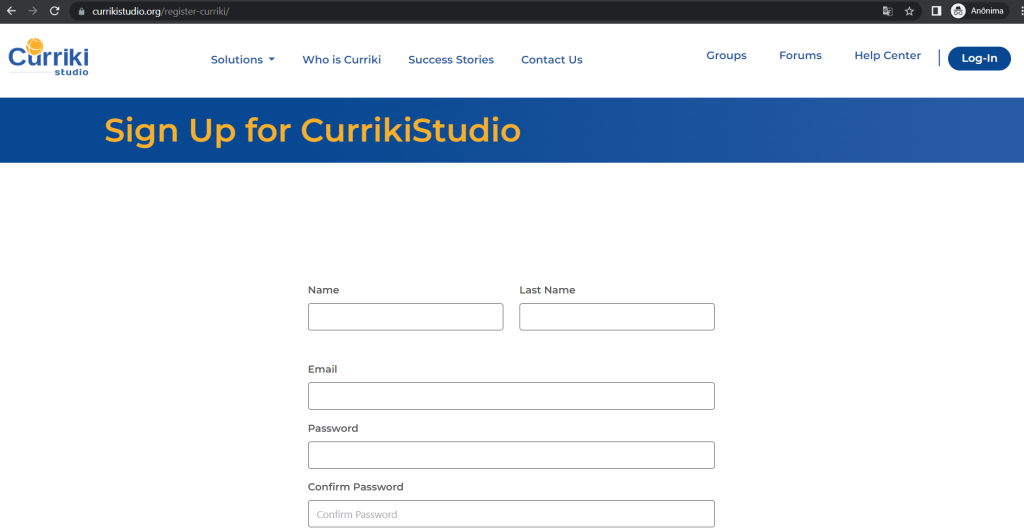 3. Enter Name, Last Name, Email, Password, Confirm Password, You are using Curriki for:, Organization Name and Job Title.
Example: K-12, School or District Name, "Teacher"
Example: Higher Education, University Name, "Instructional Designer"
Example: Other, Geographical location, "Parent"
4. Click on Register.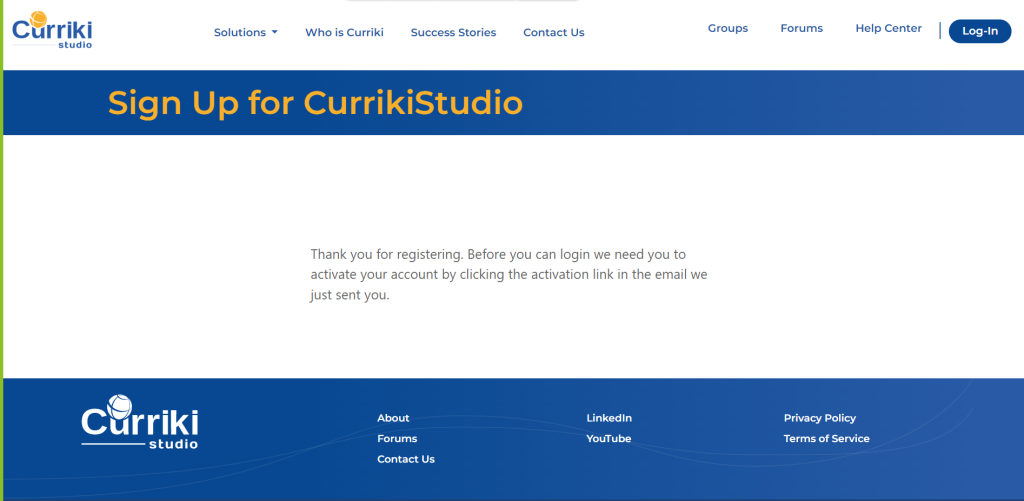 5. Please activate your account by clicking the activation link in the email you received
Congrats! You just created your account!